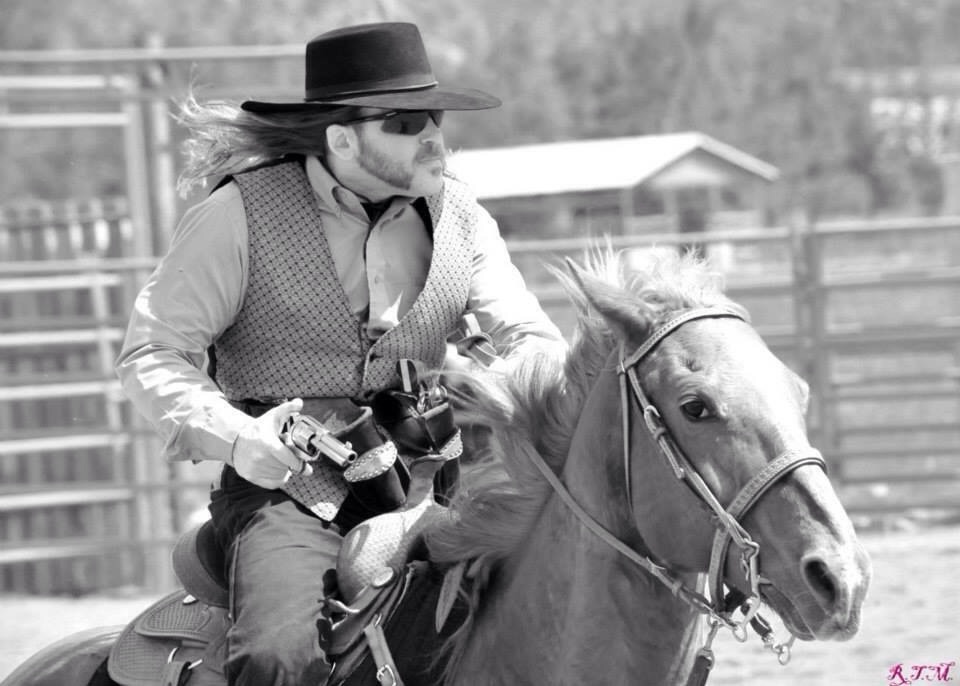 I was aimin' to kill me some balloons!! That's why. 😉
I sure had fun doing some Cowboy Mounted Shooting with my Pards up at the Double Bar KZ Ranch this weekend.
Lately I've been diligently working on getting a young horse, Jessie, acclimated to the sport and I haven't really had the opportunity to race and shoot a whole lot. But, Coach Karen offered up another KZ horse, Sawyer, for me to take a few runs on. Whew! That sure felt good. Sawyer went out and did his job just as smooth and as pleasant as you'd want and that allowed me to do mine; pop balloons!!
Felt good to be back in the fast-saddle. But, I'll be right back up to the ranch next week working on Miss Jessie.