I spent Saturday with the Table Rock Rangers, in White City, Oregon. And I shot on Sunday with the Klamath Cowboys over in Keno, Oregon.
I figured since I had this beard and mustache for the holidays (and No-shave November) I'd play around with a "handlebar" style mustache, like my Pard, "Papa" Mad-River Mongo. So, on Saturday when he came to shoot with us in White City I had styled my mustachio in a similar fashion to his…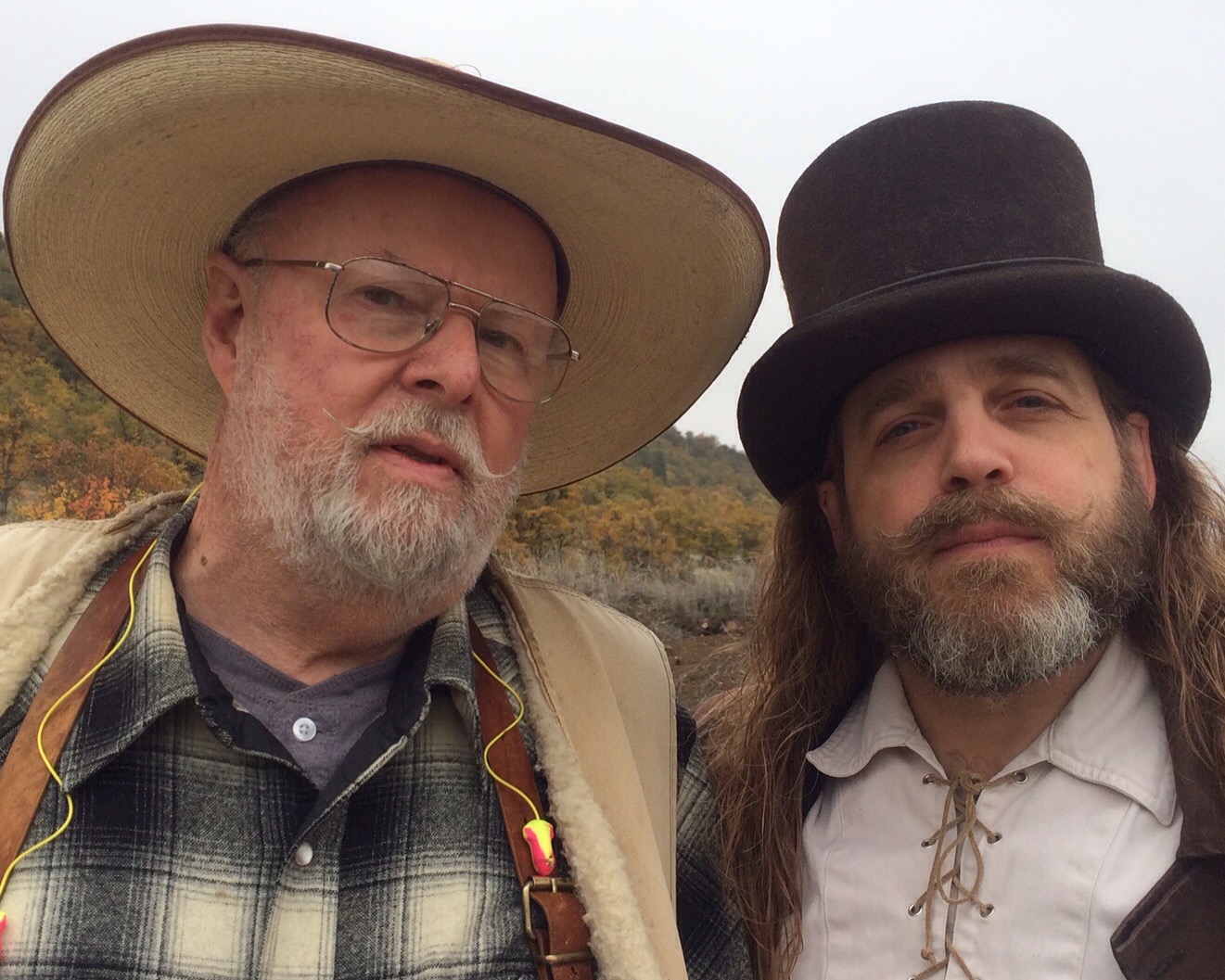 Then, when I showed up in Klamath Falls today, "Papa" Mongo was sporting his "Jed I." styled hair.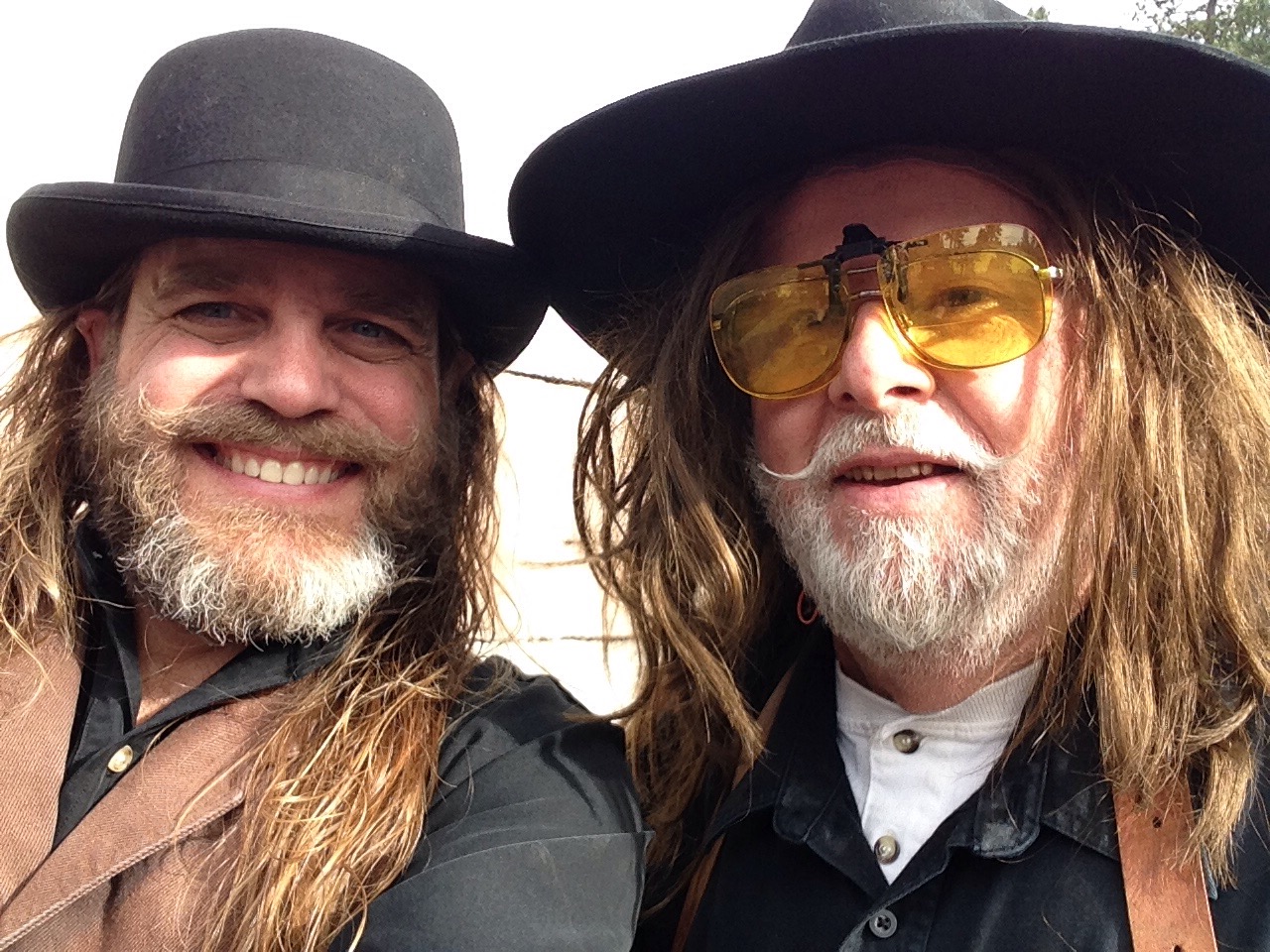 So much fun!